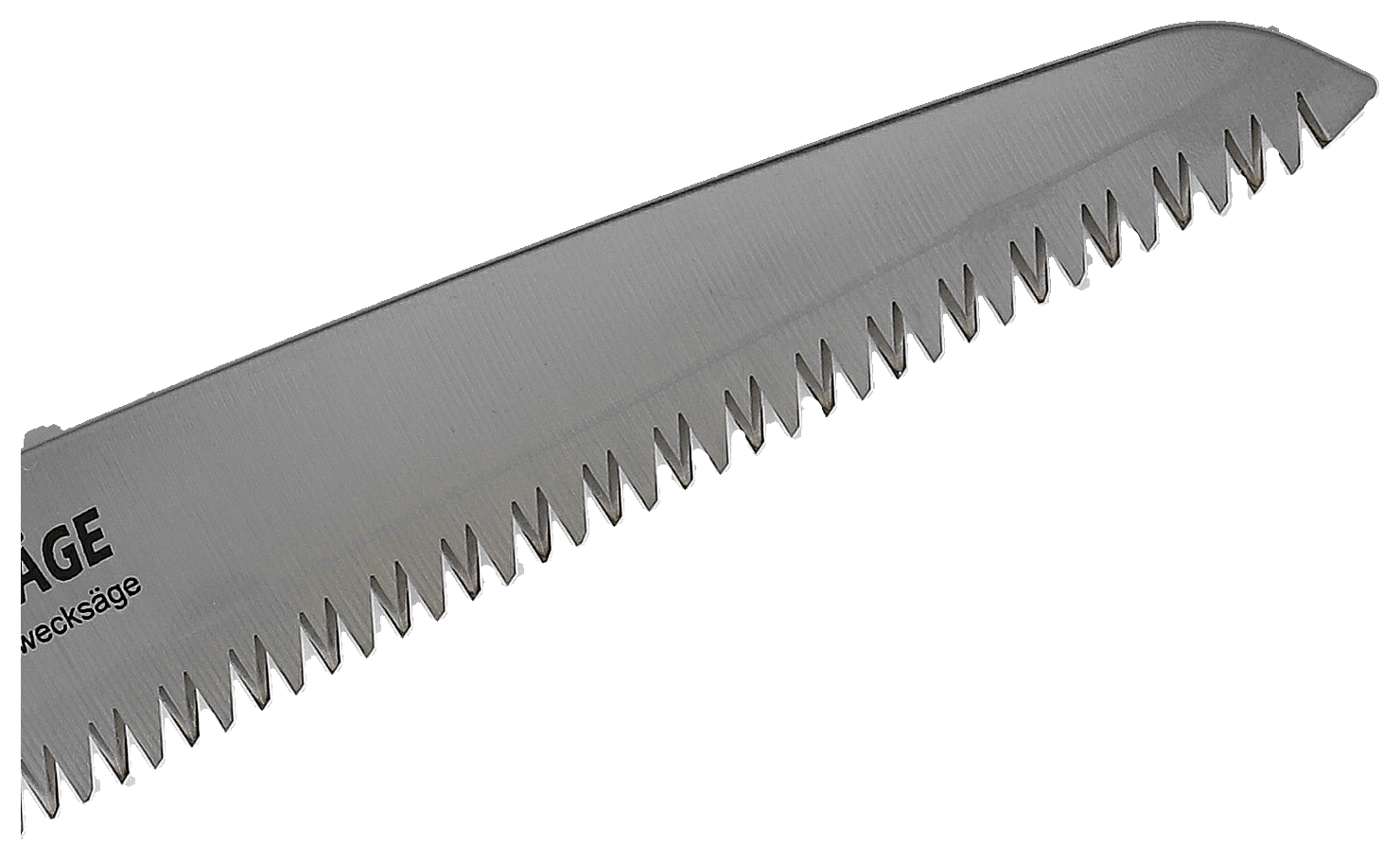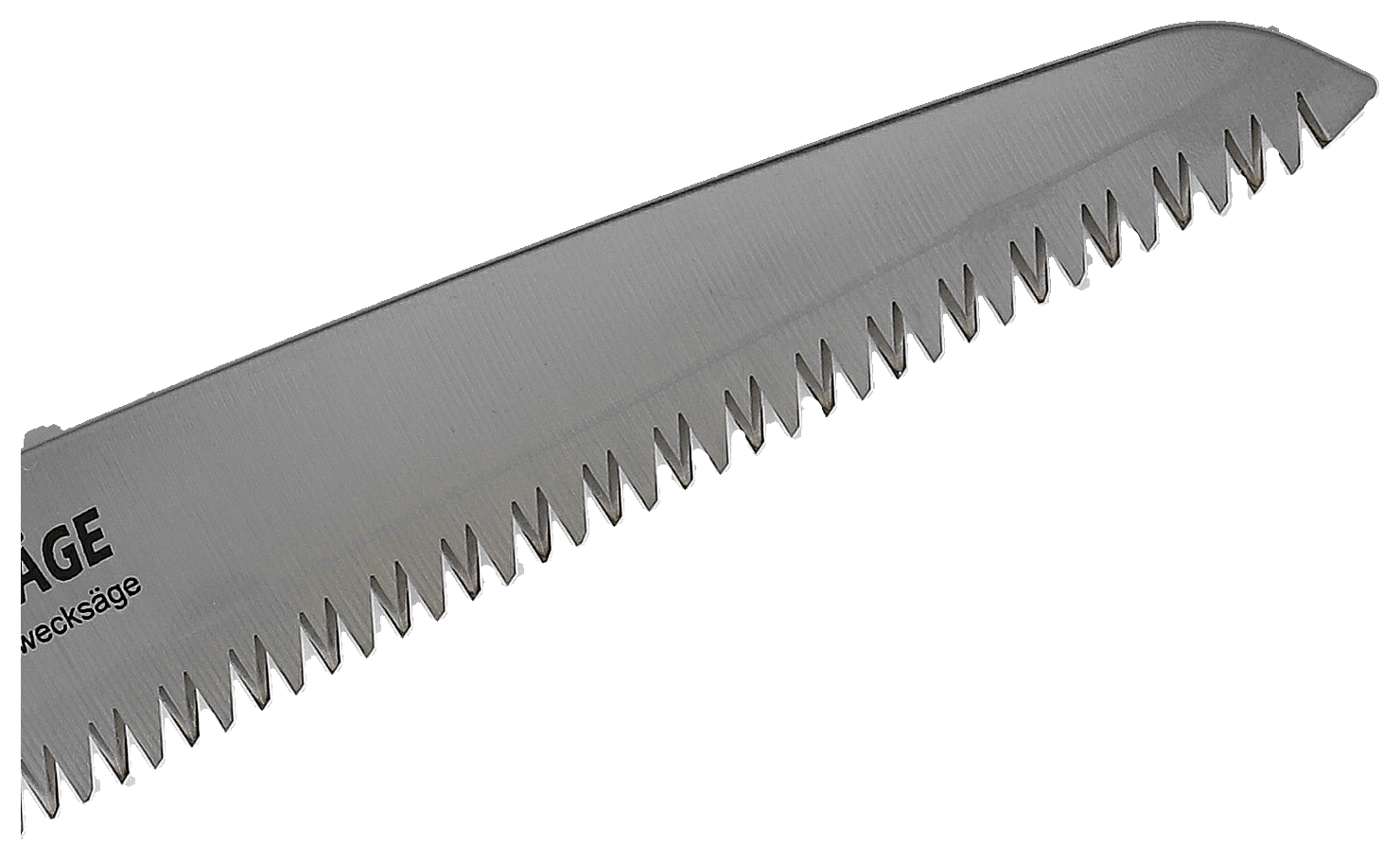 Data / Facts
L2 / Working length: 240mm
With sheath and belt holder
Timber, branches, construction timber natural wood, ABS- and plastic tubes
Well suitable for gardening
Makes possible a thin saw blade / Easy and safe start / No bending, no unevenness / Precise and controlled cut
06-SAE-PI-04-Handling-Die-Zahnung.png
The triple edge teeth make possible cross and rip cutting / Electronic pulse hardening provides up to 3 times longer tool life / The teeth are ground individually using diamond
Hold the handle lightly / The pulling cut does not require great force or strength / Guide the saw and let it make the cut itself using its own weight / It is important that the cutting angle is less than 10º.
Shark saw, the precision pull saw. With only 20 % of your physical power you cut 5 times more than with classical saws.The shark saw has three cutting edges which allows cross and rip cutting.The electronic pulse hardening provides up to 3 times longer tool life and the teeth are individually ground by diamonds. In spite of the thin blade it is easy and safe to start sawing without bending or unevenness.
Features
Clamp the work piece or provide a firm support with stop in the direction of pull.
Check the work piece for ob structions (screws, nails, etc.). These may damage the saw.
Maintain a cutting angle of less than 10º.
The weight of the saw executes the cut on its own.
Slightly increase the pressure on the saw once a small groove has been cut.
Always pull the saw briskly and without great application of force.
Use the full length of the saw blade by pulling the saw uniformly through.
Always fit the protector over the teeth when finished. This ensures a long life of the shark saw.
Store the saw safely away from children.
For use in / Application

Hardwood

Wood

PVC / Arcrylic
Drive / Execution / Features